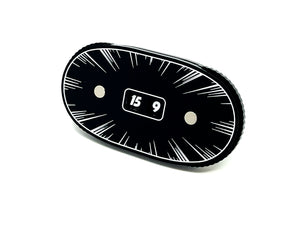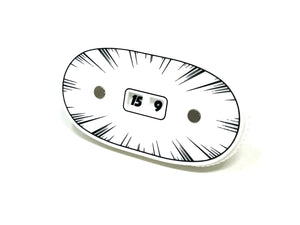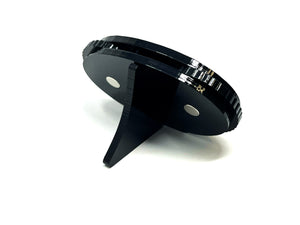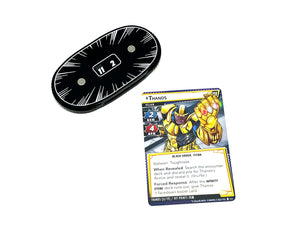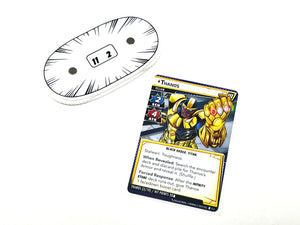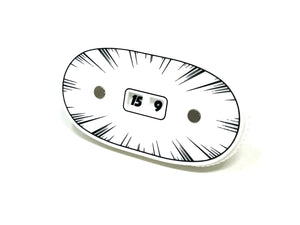 Villain Health Dial for Marvel Champions LCG
What makes it special?

With brightly painted etched details, smooth operating dial wheels and the optional ability to position them upright with an included rear stand, these easy-to-read and high contrasting villain health dials are both a thematic and practical upgrade for Marvel Champions LCG.
What does this listing consist of?
1 x Villain health dial, in choice of black or white acrylic, painted white or black respectively. Measuring approximately 92mm x 48mm fully assembled.
Why Choose BTST?
Designed and manufactured at the Buy The Same Token studio, in Sussex, England.
As gamers ourselves all our items are thoroughly play tested to ensure they are not only beautiful to behold but practical to play.
We use the best quality paints to ensure all our designs are not only thematic and striking but also easy to read.
All our items are robustly made from the finest materials, designed to last.
Lead Time:
Please refer to our "Lead Time" page from the main menu for current Lead Times
Acrylic Technical Details:
These items are laser etched and cut from the highest quality 3mm acrylic and painted using high quality heavy body acrylic paint. Please see photos for scale comparisons.
These items are typically supplied with a white protective paper film front and back to protect them during production and transit which should be removed once received.
Although these items are cut from 3mm acrylic, this material is of low tolerance and therefore may deviate up to 0.7mm -/+ in thickness. Although every effort is made to ensure your tokens are table ready once received and peeled, if there any issues with your items please let us know so that we can make it right.
Disclaimer:
Ruler, miniatures, cards, and backgrounds for scale purposes only.
These are third-party accessories designed and manufactured by Buy The Same Token. Though compatible they are not associated with or officially endorsed by Fantasy Flight Games, Asmodee, Marvel or any other entity.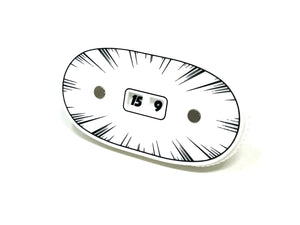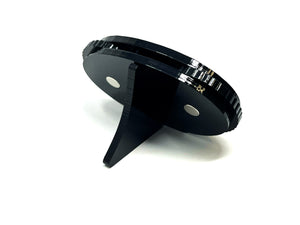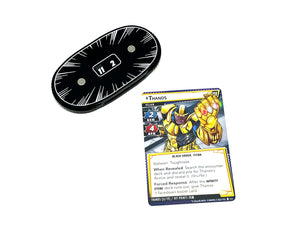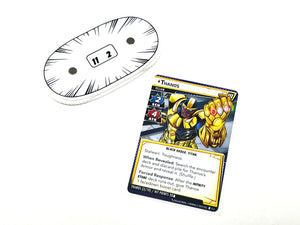 High Quality Product
I am very pleased with these dials. I have 4 for the heros and 2 for the villians. They are very sturdy and feel good in the hands. The included stand is a very nice touch. I highly recommend!!
Villain Dial
Another fantastic product for Marvel Champions from BTST! Well worth it.
Hit me one more time
I've been playing Marvel Champions consistently since its release in 2019. It has quality cardboard components, but I've worn them out, especially the health dials. BuyTheSameToken to the rescue! This large villain dial is easy to see and handle. The particularly like the magnet construction holding the plastic together. This will not wear and weaken, ensuring that the numbers won't slip from view over time. The included stand inserted into the back makes it easy to read from a distance on the table, as opposed to having to always lay it flat or provide your own stand. Another significant improvement to playability from BuyTheSameToken.