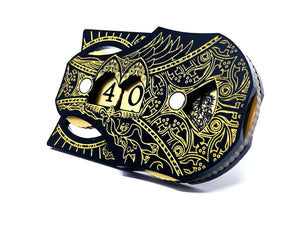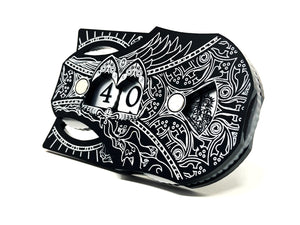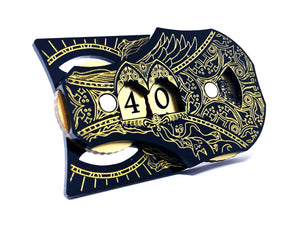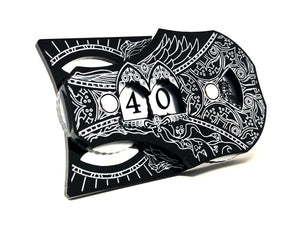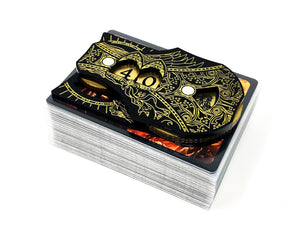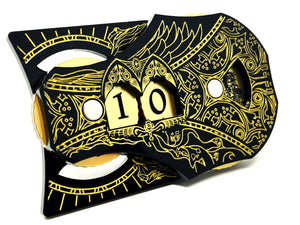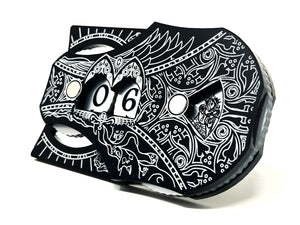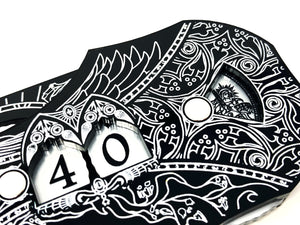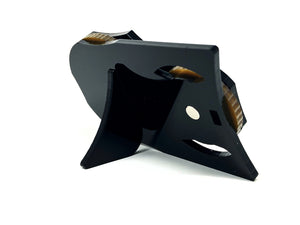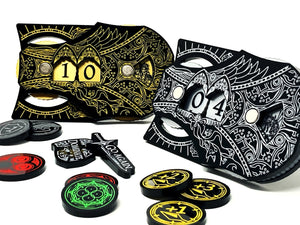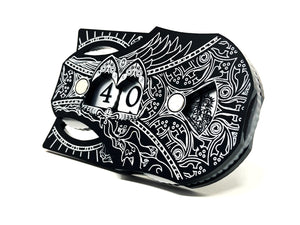 1 x Health Tracker Dial for Flesh and Blood TCG
What is it?
An acrylic dial to help display and keep track of a single players health total during play.
What makes it special?
Taking inspiration from The Greenwich Armour (produced by the royal Almain Armoury founded by Henry VIII) and complimenting Flesh and Blood's existing beautiful artwork, this thematically designed and professionally produced health tracker dial provides the following Features And Benefits:
A large bold font with high contrasting colours that can be easily read at a glance from both sides of the table.
Removable stands attached to the rear allow the dial to be positioned upright during play, enabling both players to easily read the remaining health at a glance and also allowing the dial to be easily stored when not in use.

A design with card storage in mind that fits within the profile of a standard game card, allowing it to be stored within a deck box for safe and easy transport.

Beautifully thematic and immersive illustration, including a motive that depicts a conflict that changes as the health total is gradually reduced.

Offered in two colour combinations to represent both the forces of good and evil and to help distinguish and avoid confusion between each players health dial.
Denominations that can track health up to forty and beyond.

What does this listing consist of?
This listing consists of:
1 x Health tracker dial, in a choice of black and gold acrylic (painted gold and black respectively) OR black and silver acrylic (painted silver and black respectively).
Laser etched, cut and constructed from 3 layers of acrylic and hand painted, this dial measures approximately 88mm x 52mm.

Why Choose BTST?
Designed and manufactured at the Buy The Same Token studio, in Sussex, England.
As gamers ourselves all our items are thoroughly play tested to ensure they are not only beautiful to behold but practical to play.
Our tokens are all double sided and easy to flip over.
We use the best quality paints to ensure all our designs are not only thematic and striking but also easy to read.
All our items are robustly made from the finest materials, designed to last.
Lead Time:
Please refer to our "Lead Time" page from the main menu for current Lead Times
Acrylic Technical Details:
These items are laser etched and cut from the highest quality 3mm acrylic and painted using high quality heavy body acrylic paint. Please see photos for scale comparisons.
These items are typically supplied with a white protective paper film front and back to protect them during production and transit which should be removed once received.
Although these items are cut from 3mm acrylic, this material is of low tolerance and therefore may deviate up to 0.7mm -/+ in thickness. Although every effort is made to ensure your tokens are table ready once received and peeled, if there any issues with your items please let us know so that we can make it right.
Disclaimer:
Ruler, miniatures, cards and backgrounds for scale purposes only.
These are third-party accessories designed and manufactured by Buy The Same Token. Though compatible they are not associated with or officially endorsed by Legend Story Studios, Flesh and Blood or any other entity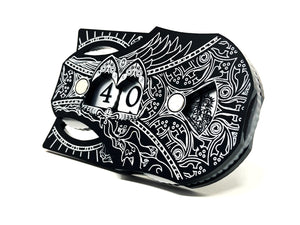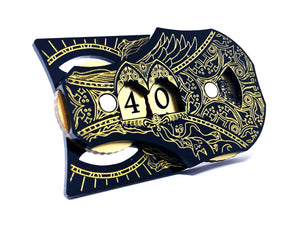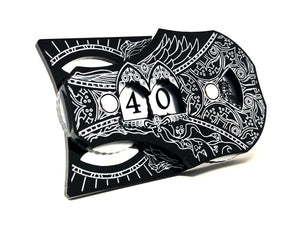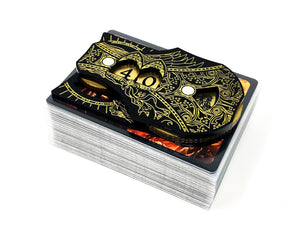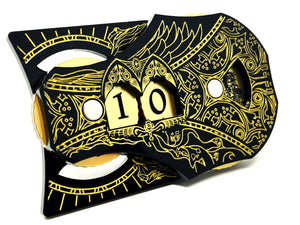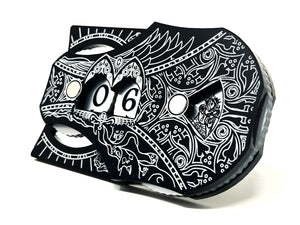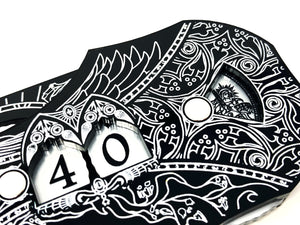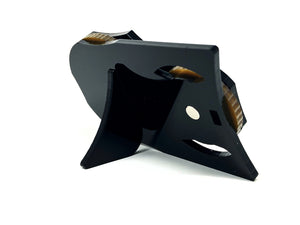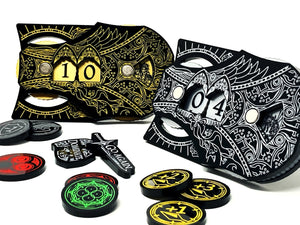 Life counter
This is a sexy functional tool. Highly recommended. The design is tasteful and the dials are legible.
Definitely buy both Gold and Silver
Clear to read, amazing looking on the table, fits easy in my deck box. The fact it is constructed with magnets actually means I can hot swap the middle dials so that I can have a mixed appearance on the tracker. The are in the dial is also amazing!